In Memory of my Dad : U.S Marine : Ron Atchley Sr (1956-2011) "Semper Fi"
Scroll down to see more on my Dad.  Thanks for stopping by 🙂  Rise Up Champs
My Dad.  1966 U.S Marine Corp, Ron Atchley Sr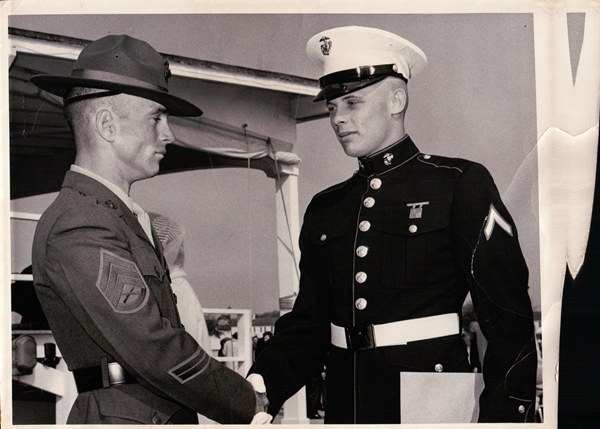 "Semper Fi" : The motto of the U.S Marine Corps :  It means "Always Faithful"  My Dad was exactly that.
Ronald Atchley Sr, of Boulder, CO passed away Friday, September 16, 2011 peacefully at his home.  He was 65.  Born September 7, 1946 in Witchita Falls, Texas and was raised on Long Island, NY.  After graduating from high school, Ron proudly served in the U.S Marine Corps as a Squad Leader during Vietnam.  He was honorably discharged on January 19, 1968.
In 1975, Ron moved to Boulder where he worked for the City of Boulder Waste Water Treatment plant, as a Co-Generation Technician for 35 years.  He Enjoyed golf, motorcycles, softball, firearms, spending time with his family, spending time with his friends, and being an avid sports fan.  His favorite teams were the New York Yankees, New York Giants, Denver Broncos, and the Colorado Buffaloes.  He even ran onto the field once with the Buffaloes Mascot, Ralphie.  Ron found his greatest passion, Flatirons Community Church, 6 years prior to passing.  Not only was he a member, he took pride in lending a helping hand and gave of himself where needed, selflessly.  He loved his extended church family and with their guidance was able to achieve his biggest accomplishment; to join God at peace with himself.
Ron is survived by his two sons, Rich Atchley, and Ronald "Cameron" Atchley Jr,  both of Phoenix, AZ; three sisters, Doreen Atchley-Osborne of Lafayette, Colorado; Mary Drinkwater of Long Island, NY, and Michelle Smith of New Mexico; four grandchildren, Casey, Trae, Amirah, and Brayden Atchley; two nieces, Jacki Meyer and Jessica Smith; two nephews, Travis Smith and James Osborne. He was preceded in death by his parents Huell and Jean Hester and nephew Aaron Atchley.
To all members of the military who have served or sacrificed….Thank You.  You will always be remembered.  Never forgotten.
1966-Dad, Aunt Doreen and Grandma Jean
Dad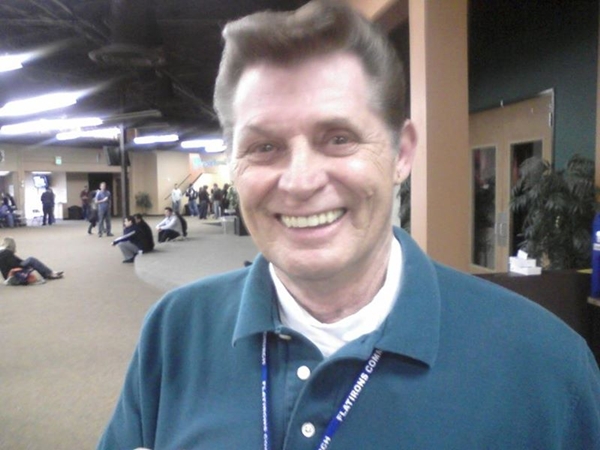 Ron Atchley Sr-Marine Corp Memorial with US Flag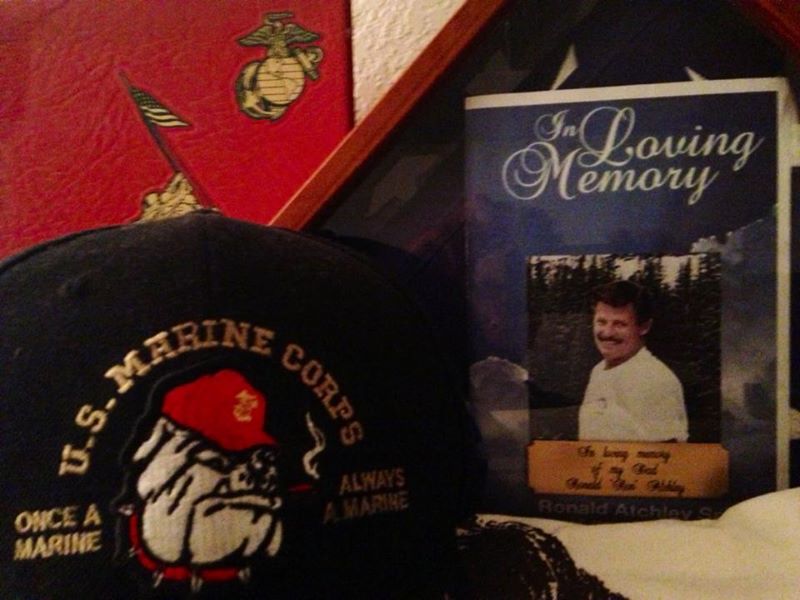 Dad, Grandma and Grandpa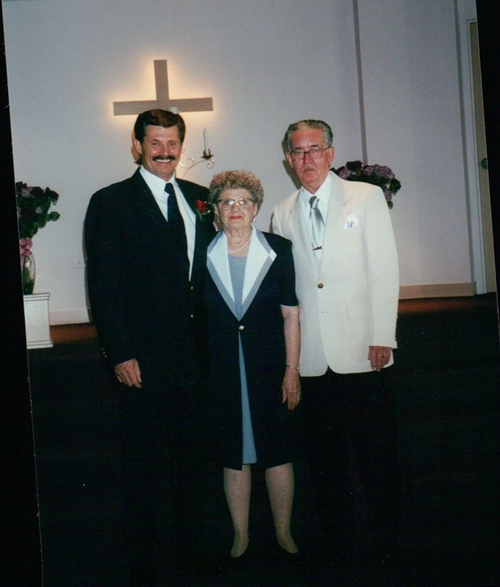 No matter what life had in store for us, one thing always remained true.  My Dad and I, like many others who were close to him, could always root for and talk about the New York Yankees.  To me, the Yankees are more than just a team. The Yankees are my Dad.  The Yankees have a winning tradition that symbolizes greatness. It couldn't be more fitting, that you, my Dad, were a Yankee at heart.  You were / are great.  On that note, this video is for you, Dad. It was, as you know, made and produced by your closest friends at Flatiron's Community Church Band.  It's called…..what else?  "New York, New York."  I love you and I miss you Dad. Forever.